COMMERCIAL & INDUSTRIAL CONCRETE
Commercial & INDUSTRIAL CONCRETE
Youngblood Excavating & Contracting is a service oriented industrial concrete construction company serving clients throughout Kentucky, Illinois, Indiana, Missouri and Tennessee. We specialize in retail, manufacturing and industrial concrete needs of general contractors, developers and owners. It is the goal of Youngblood Excavation & Contracting is to provide high quality, on time performance and competitive pricing on projects ranging in size from 10,000 to 1,000,000+ square feet for many diverse customers. We will provide any combination of foundation, slab-on-grade site paving, and tilt wall packages depending on type, size, location and needs of our client.
At Youngblood Excavating & Contracting, we are experts in the many diverse types of foundation systems that are required in our specific concrete services. Our experience includes heavy complex matt foundations for large manufacturing projects to production of repetitive spread and continuous foundations on industrial projects. 
Additionally, Youngblood Excavating & Contracting provides all types of site concrete including: approach aprons, paving, parking lots, sidewalks, and site retaining walls. We utilize the latest techniques and forming systems to accomplish a superior product. This attention to detail will insure that the most scrutinized portion of a project is given great attention.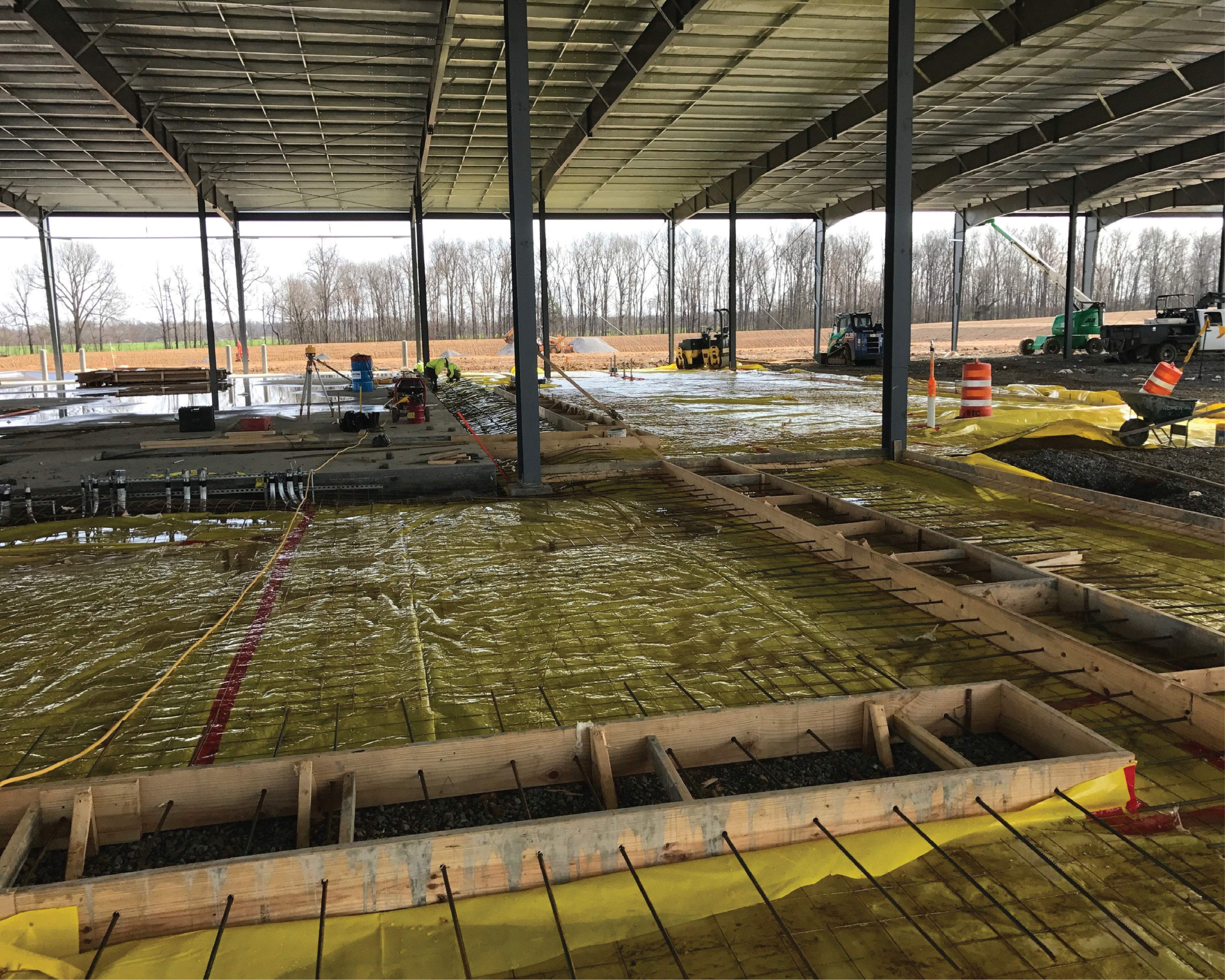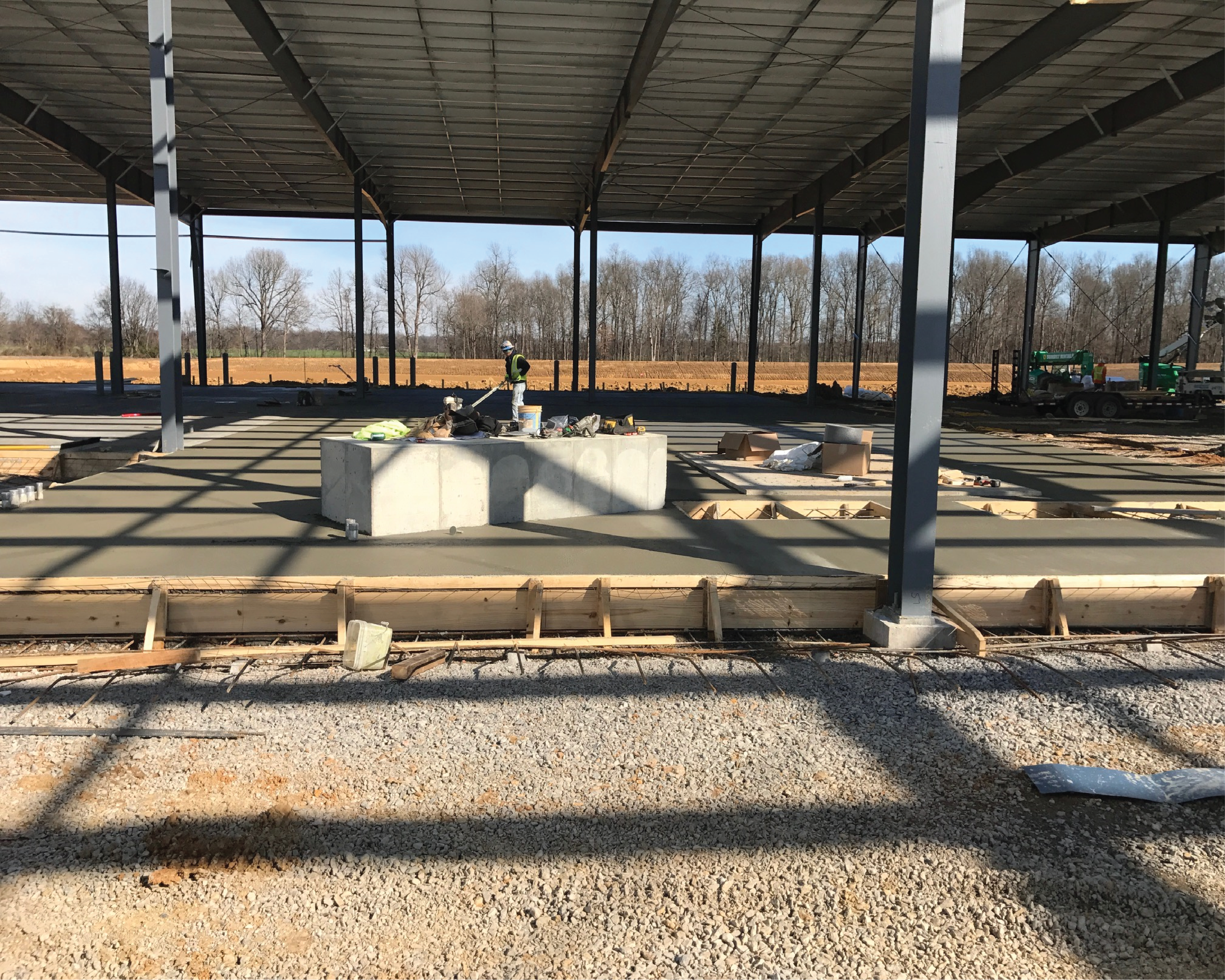 Our Industrial Concrete Services Include:
Industrial Concrete Services
Polished Concrete
Concrete Polishing
Concrete Removal and Replacement
Architectural Concrete Floors
ESD Floor Coating Installation
Concrete Floor Resurfacing & Repair
Line Striping and Floor Markings
Urethane Cement or Thermal Shock Resistant Floor Coatings
Installation of Machine Pits and Foundations
Pervious Concrete
Stained Concrete
Concrete Services for Manufacturing Plants

Youngblood Excavating / Contracting
111 Pioneer Industrial Dr.
Mayfield, KY 42066

Info@yecllc.com
270.247.1400
Mon – Fri: 8am – 4pm
Saturday – Closed
Sunday: Closed